Laser Etching / Engraving Services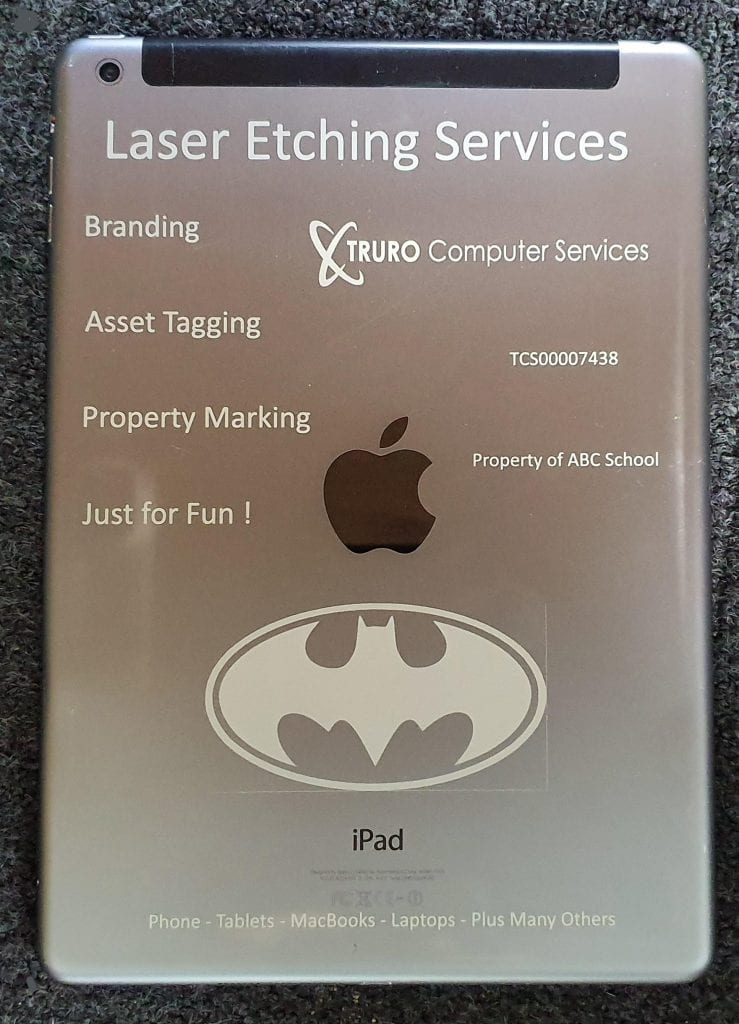 At the AARC we can provide device etching services for phones, tablets, MacBooks, Laptops, USB drives or anything flat(ish) that can be etched with a laser!
We can etch images and / or text for Branding, Asset Tagging, Property Marking or just for fun!
Contact us for more information.